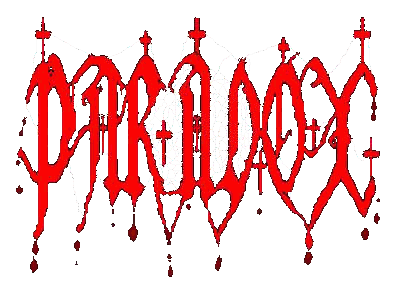 You have entered the website for PARADOX, a London based extreme metal band. With the release of their final slab of 'Holy Black Sludge', as part of the 'Arachnid Terror' sampler, the band bid farewell. If you can't wait til this release and don't have a copy of any of the now deleted demos, there are some old tracks on their MP3 site. Beware that they do have a demo quality production!
contact: PARADOX, c/o Tarantula Promotions, PO Box 21700, London. E14 3YR (U.K.)
email: John_tarantula@hotmail.com
(If you get stuck while exploring this web click on your friendly arachnid guide at the bottom of each page to bring you back to safety)
(last and final update 17th January2002)

NEWS:
17th January 2002: It has now been decided that the next release will be the last for PARADOX. It is not the end though as from the ashes of the band two new projects are born.
SLIMEGEM will bring 'Pure Decaying Sludge' . Imagine a noise so horrible, bleak and sorrowful that it removes all self righteousness and false hope. It strips you of pride, leaving you pleading to God for His mercy and love, paving the way for forgiveness and a new start.
The other project, BLOODSHED..., will bring a new killer sound that will concentrate on confirming the wonder of God amid lightning sharp, brutal drum salvos and vocals more extreme than any ever attempted before. Stay tuned...
Be assured that this is only the beginning. While there is still time we will seek to bring glory to God through some of the most extreme music we can make.
10th January 2002: Things are slowly moving towards the next release which will be part of a compilation. Should be available during the beginning of 2002. Another interview with Italian Holy Steel zine has been added.
August 2001: In the dead of night on the weekend of August 25 and 26th PARADOX went back into the studio and laid down another slab of Holy Black Sludge. Mixing, additional vocals and keyboards still need to be done before the release. Format yet to be decided but of course something special...
July 2001: Line up changes will be made known soon! Another interview from the UK's P'tahk zine. Also check out the new Tarantula Distribution site for your latest purchases of extreme music in the UK
April 2001: The links page has been updated, as well as the addition of some background sounds and a recent Paradox interview with US Helmes Kracht zine.
December 2000: Paradox has a new member - The Dark Faery is now adding her Heavenly Keys of Light.

CONTENTS: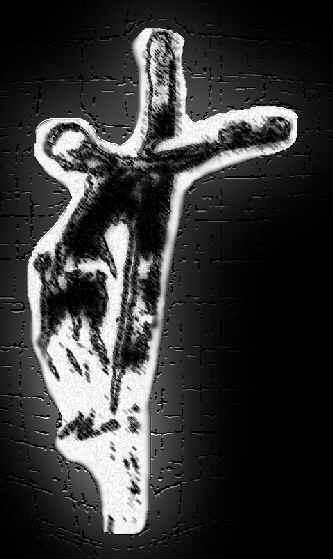 'Overcome or Burn for Eternity' lyrics (2002)
'Through Pain There is Joy' demo (2000) CD lyrics
'The Outcasts' demo (1997) tape lyrics